Our Earth
This page is full of helpful articles and events to help take care of our earth, your land, your lawn, your gardens and surrounding land.

*Recycle your paper and cardboard boxes!!! One recycling area is at the corner of Sanitarium and Flickinger Roads across from Lakemore United Methodist Church. The proceeds fund the local food pantry
* ENVIRONMENTALLY-FRIENDLY PRACTICES FOR LAWN CARE
PAMPHLET
* WET BASEMENT? HELPFUL INFORMATION
HERE
* Have lots of leaves on your lawn? Don't bag them for the trash company, instead you can
compost
them back on your yard for a healthy winter barrier.
* Here is a
pamphlet
for the removal of lead based products from your home thru a HUD based grant.
* Do you have wetlands on or near your property? Click
here
to see what you can do to protect them!
* Organic Lawn Care & Cover Crops
workshop
coming up in New Franklin on August 27th. Each household in
attendance receives a free cover crop packet and a free soil test kit. The speakers will be Ann Brandt of
Walnut Creek Seeds, and Alec McClellan of Good Nature Organic Lawn Care.
* Want to see the benefits of native plants for soil and water health? Check out this
website
* Please read the following release on a septic sewer system maintenance
workshop
.
*
Clean up after your pet
. That is your "Doodie." Help keep our parks and water sources clean!
* Milkweed is the sole host plant for Monarch butterflies. Please join us in our effort to replenish this essential
plant in Ohio by collecting common milkweed (Asclepias syriaca) pods in your area.
Milkweed Pod Collection
* Here is some information on
Rain Barrels
and an order
form
to order your rain barrel to help save that water
and use on your garden and plants.
Have an article you would like us to add? Please click here to email the article.
---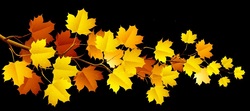 Autumn leaves are falling!!!! Save your yard and the environment. Please read the attached article on the
BENEFITS OF LEAVES
---
---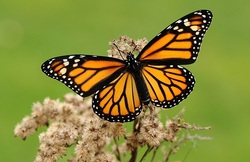 The monarchs will be leaving soon. Milkweed is essential.
please read the attached article on how to help the
MONARCHS
---